Guy Manoukian 2016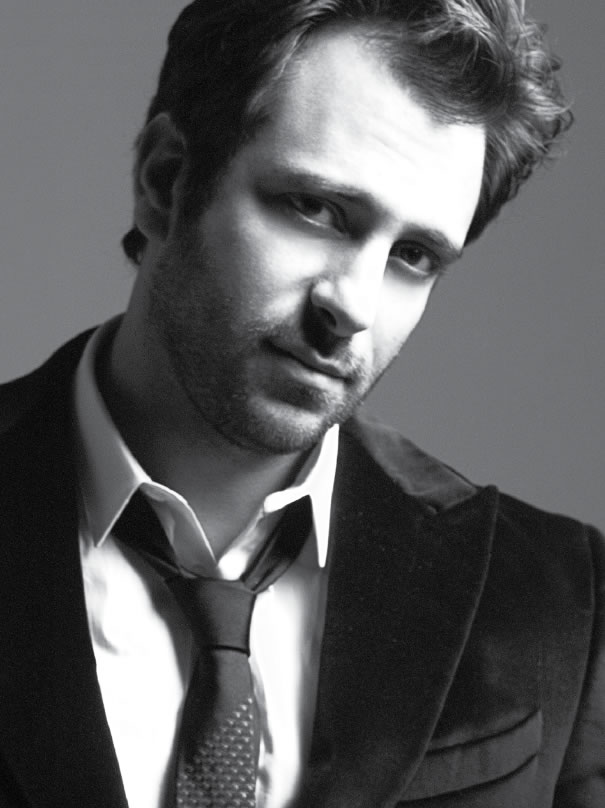 Guy Manoukian
Lebanese musician, composer and pianist, Guy Manoukian has been a key musical player
both locally and internationally for the last decade. Not only has he worked with the biggest names in the US, but his fusion of oriental melodies with modern arrangements has taken him all over the world, selling out concerts in Singapore, Cairo, Dubai, Kuwait, Abu Dhabi, Los Angeles, Yerevan and the Sydney Opera House.
In his first appearance since the release of his chart-topping 2014 album Nomad, Guy Manoukian performed his greatest hits, accompanied by his orchestra in Sydney and LA.
Guy Manoukian started playing piano at the age of four. Mentored by the best classical music teachers, he first appeared on television when he was six years old and was only seven when he performed at the presidential Palace! He started composing music a year later, winning his first competition.
While attending an Armenian school, Guy also joined a music school where he participated in concerts. Though his original dream was to become a professional basketball player, Guy was dedicated to his craft, and at 16, he played his first solo concert. Expecting 400 people, he was surprised to find the venue packed with over 1000 attendees. This first taste of success made him realize that music was truly his calling. Little did he know then, that he'd later be the first artist from the Middle East to get endorsed by Yamaha pianos and be their brand ambassador!
He started performing professionally in 1997: now in his early twenties, he played at the Jeita grotto followed by two sold-out concerts at the UNESCO palace. The turning point in Manoukian's career came when he started fusing Arabic with modern contemporary arrangements. He attributes the unique flavor of his music to his rich culture. "Armenian culture was at the core of my existence and hence my music", he says. "My music is modern in arrangement but very classical in spirit; my albums which are studio recorded are very club oriented whereas my performances are live and directed for a broader audience."
Guy is the recipient of many awards but the ones he cherishes the most are the Armenian
Music Award that he received in Los Angeles for Best Dance Album, and the Best Arabic Tune of the Year Award for "Harem" which he earned in Lebanon in 2002 in addition to the Best Dance Album at the Arabian Music Awards held in Dubai in 2003. Performing all over the globe, from Yerevan to Cairo, Manoukian still finds time to work with the biggest pop acts: he recorded "On Tour" with Wyclef Jean, worked with 50 Cent, French rapper Diams, Raul Di Blasio and Mario Reyes of the Gipsy Kings family. Back by popular demand, after the success of his concert last year in October, this is Guy Manoukian's second show in London at the Cadogan Hall. Guy will be planning a European and American tour end of 2016.
Dana Al Fardan
Dana is a Qatari composer and songwriter and the founder and CEO of DNA
Records, the first record label to be established in Qatar. Dana discovered her musical interests at an early age; she recalls that at around the age of eight she was distracted in school by her interest in composing a response to Beethoven's celebrated 'Fur Elise'. Since childhood, she has developed her music by experimenting with vocal interpretations of her own and others' compositions, while noting that her enduring experience with music has remained the composition of melodies and lyrics.
Dana's first album Paint was composed during her pregnancy with daughter Layla, who inspired the name of the final song of the collection. Among other musicians, twelve string players from the London Metropolitan orchestra were employed by producer Tim Baxter to fulfil the vision for the album, which was mastered at Abbey Road studios. The release of Paint in November 2013 marked the beginning of a period of more intense collaborative work through 2014 during which Dana continued work with a number of other musicians. In combination with her growing interest in the musical possibilities of Qatar and the Gulf region, this new period of collaboration also saw Dana set up Qatar's first music label, DNA Records.
As a Qatari musician, Al Fardan has commented that, in her view, culture and heritage cannot be separated from the artistic process. Hoping to increase engagement
and interaction with more musicians around the world, she has spoken of her hope
to help establish a large-scale music festival in Qatar in order to set the scene for the
growth of a serious music industry in the country. The Qatar Philharmonic Orchestra, in association with DNA Records, presented Layla at the Katara Opera House in 2015 as an interpretation of Dana Al Fardan's first album including popular songs 'Paint', 'Pride of a Nation', and 'Layla' along with some of her new compositions. Dana describes the album as being about introspection: 'It is about looking inside yourself and uncovering the different layers of paint that make up the whole. It is about personal growth. It seeks to resolve the conflict between self preservation and self awareness.'